I hope you all had a fun time last night, whatever you were doing. It is unfortunately lashing it down with rain where I am at the moment and as such I haven't made it out of my pyjamas today. So, as a way to kill time and avoid Spanish and Portuguese revision, I thought I would do my Top 11 of 2011
Skin
Lis Earle Cleanse and Polish Skin Duo
This is something that I got for Christmas so it's really only managed to sneak into my top 2011 products. But, I've been using it ever since and am already in love with it. I already feel like its doing my skin good and it leaves your skin feeling so so soft. The only criticism I have is that it has quite a strong rose water smell and I *really* don't like artificial rose smells. But that's just me.
Estée Lauder Double Wear Foundation
If you've read my review of this foundation, you will know how much I rave about this foundation. If you haven't, you can read it here because really all the information is there.
But this absolutely my holy grail foundation and I'm so glad I bought it
Ecotools Powder Brush
I use this brush to do both my foundation and my powder and it is a *big* step up from the shoddy e.l.f. Kabuki brush I was using. It is wonderfully soft and really blend my foundation in beautifully.
Eyes
Sleek Storm Palette
The perfect mix of nudes and gold combined with warm darker shades make this the ideal eyeshadow palette for me and I use it nearly everyday.
It was something my makeup collection was severely lacking
Revlon Grow Luscious Mascara
Again, I have a review of this mascara and so far, it is my perfect mascara that just lengthens and volumises my short lil eyelashes. In my review, I hadn't quite decided if it had bumped Max Factor 2000 Calorie Mascara off the the top spot and I can say now that it has.
Cheeks
MAC Springsheen Blush
A beautiful corally pink with shimmery gold undertones. It is very similar to the other MAC blush that I have- Fleur Power- but it far more wearable. Both are very pigmented so you definitely need a light hand with it.
Lips
Saving the best till last. I am a big lipstick girl and these are my new loves
MAC Chatterbox Lipstick
Quite a bright pink lipstick but I'm never one to shy away from the brighter colours. I absolutely adore this colour on me and actually find it surprisingly wearable so much so that it has become my go-to lipstick
MAC Ruby Woo Lipstick
The ultimate red lipstick.
As long as you moisturise your lips before as this is a very dry formula. But if you do that, you're set for the whole day. Absolutely brilliant red lipstick
Rimmel Heartbreaker Lipstick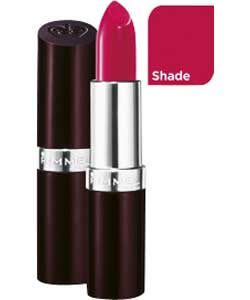 My all time favourite lipstick and the only lipstick I have completely worn down. It can be worn both day and night and is often the shade worn by Zooey Deschanel in the Rimmel adverts. A gorgeous colour.
Topshop Glaze in Antique
A gorgeous muted peachy pink lipgloss. A bit on the sticky side but it's perfect on its own and to tone down a bright lipstick in the day as it isn't too pigmented
Hair
I use it everyday without fail to keep my hair in check and it has never let me down. It leaves no crispiness in my hair and keeps my hair frizz free. As it is dirt cheap as well, it's pretty student purse friendly
And there you have it, my top 11 of 2011.
I have a big hair post planned as I'm stuck in hair limbo at the moment, not really sure what to do with it and it got me thinking about curly hair in general so I figured it would be useful to put on here. So keep an eye out for that, if you are interested.
Hope you're having a good day
And what have been some of your top products of 2011? - I'd love to know.